Some Key Facts about Vanuatu
Vanuatu, known for its Pacific investment passport program, offers various advantages. Here are some key facts about the island nation that attract investors to opt for Vanuatu Citizenship by Investment.

Population: Vanuatu, with a land area of 12,200 km2, is home to approximately 276,244 people. Although the majority of its population resides in rural areas, the cities of Port Vila and Luganville experience higher population densities.

Currency: Vanuatu's official currency, the Vatu (VUV), was introduced in 1981, and the current exchange rate is approximately 118,000 VUV per 1 USD.

Languages: Bislama, a Creole language with English roots, serves as the primary language in Vanuatu. Furthermore, English and French hold official language status in the country.
About Vanuatu
Vanuatu, represented by its flag, is a country located in the Pacific islands of the South Pacific Ocean. It is officially known as the Republic of Vanuatu and is situated approximately 1,090 miles east of northern Australia, with Fiji to the west.

During the 1880s, both France and the United Kingdom laid claim to parts of the island, but in the 1970s, an independence movement emerged. In 1980, the Republic of Vanuatu was established as an independent nation. Since then, Vanuatu has joined the United Nations and the Commonwealth of Nations.

For breathtaking views of this island paradise, helicopter tours are highly recommended. Another way to experience the pristine tropical environment is by staying in private beach houses.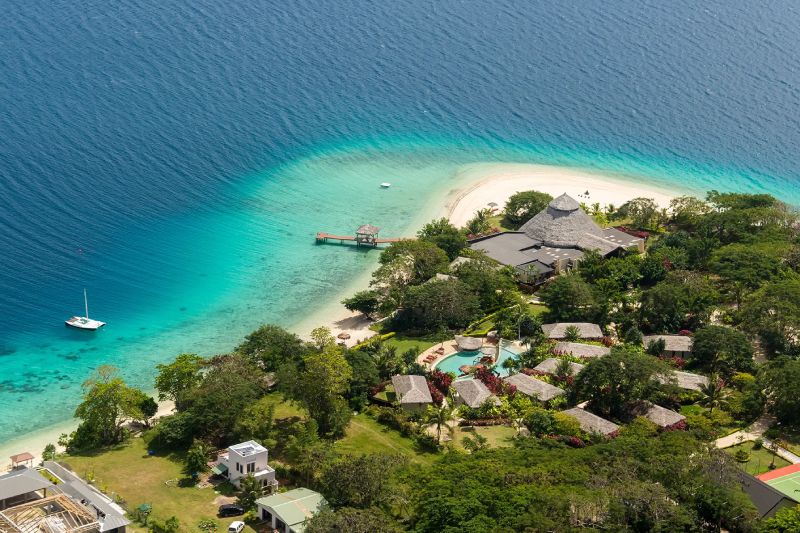 Advantages of Vanuatu Citizenship
Government Stability:
Vanuatu maintains a secure democratic parliamentary framework and holds membership in the Commonwealth.

Expedited Process:
Investing in Vanuatu enables a faster process of citizenship. Applications are typically approved within 30 to 60 days.

Visa-Free Travel:
Through Vanuatu citizenship, you gain visa-free access to more than 113 countries, including the UK, Europe, Hong Kong, Singapore, and Russia.

Inheritance of Citizenship:
Vanuatu citizenship can be passed down through generations, and convenient Oath Swearing Ceremonies can be arranged worldwide.

Tax Advantages:
Vanuatu offers attractive tax benefits, including zero personal taxation. There are no wealth taxes, inheritance taxes, gift taxes, or income taxes in the country.